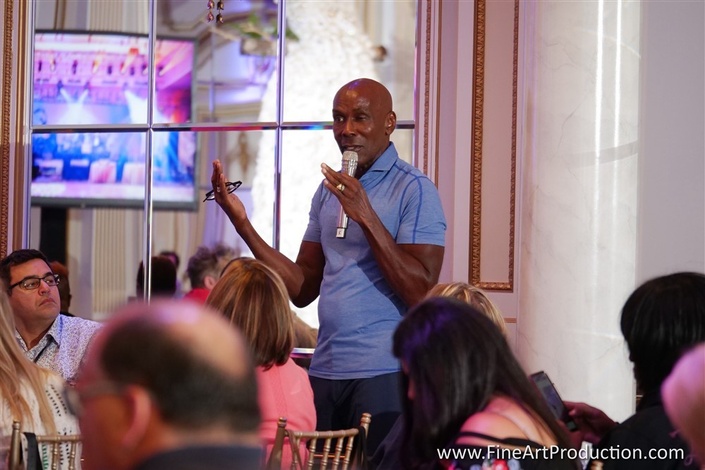 PB Live January 28 29 & 30 , 2020
Early Bird Special - $1,995.00 (Ends October 31st) Regular Price - $2,195.00 (Starts November 1st)
Watch Promo
Enroll Now
EDUCATION - INSPIRATION - TRANSFORMATION
About this Event
PB Live is designed to educate industry professionals in everything needed to PLAN and DESIGN a successful event from start to finish, while also creating a complete transformation together, from ceiling designs to elaborate table settings.
Preston Bailey heads to the storybook setting that is The Legacy Castle in Pompton Plains, New Jersey. The castle exudes an aura of classic elegance and the grandeur of a royal palace, reminiscent of mansions built during the gilded age of the late 19th century. With wrought iron embellished door, a grand entrance with winding stair cases, exquisite chandeliers, marble floors, and lavish decorations...attendees will feel like royalty.
Attendees will spend 3 full days under the guidance of Preston Bailey and TOP industry professionals. Together we will discuss multiple topics that will help your business and your creativity. You will learn the skills to create a luxury event, as well as network with peers in the same industry from around the globe.
You will receive a Certificate upon completion of the 3-day workshop.Be prepared for 3 days packed with exciting learning experiences to take your business to the next level!
PLANNING TOPICS
• Setting a Budget
• Working with Vendors
• Guest Experiences
• Destination Weddings
• Entertainment
• Catering
• And More...
DESIGN & PRODUCTION TOPICS
• Design Process
• Creating Effective Mood Boards
• Mechanics
• Packing/Transport
• Lighting Design
• Draping
• And More...
BUSINESS TOPICS
• Business Development
• Business Branding
• Social Media
• Client Presentations
• Pricing & Contracts
• And More...
HANDS-ON
• Elaborate Centerpieces
• Ceiling Treatments
• Structures
• And More...
WHEN: January 28, 29, & 30th , 2020
WHERE: The Legacy Castle
41 NJ-23, Pompton Plains,NJ 07444
REGISTRATION IS OPEN and all levels are welcome to attend!!
PRICING:
** Early Bird Special***
We are offering a special Early Bird Discount of $1,995.00 (Ends October 31st)
Regular Price - $2,195 (Starts November 1st)
PAYMENT PLANS AVAILABLE for this workshop in two installments – 50% at the time of enrollment and the remaining 50% paid in full before January 10th.
HOTEL PARTNER:

We have partnered with a Double Tree Hotel & Suites that is 10 minutes away from The Legacy Castle. They will be offering a special rate of $169.99 per night to all our attendees, You are not required to stay here, however it will include breakfast and transportation to and from the Legacy Castle. You may book your room below:
NOTE: This course pricing includes everything you will require for a three day intensive conference and workshop, including supplies, and lunch.We encourage you to bring your personal laptop or tablet for "classroom" portions of the workshop, yet this is not a necessity. Travel costs and accommodations NOT included.

* Payments are NON-Refundable. If you are unable to attend we will hold your payment as credit for a future course.
Your Instructor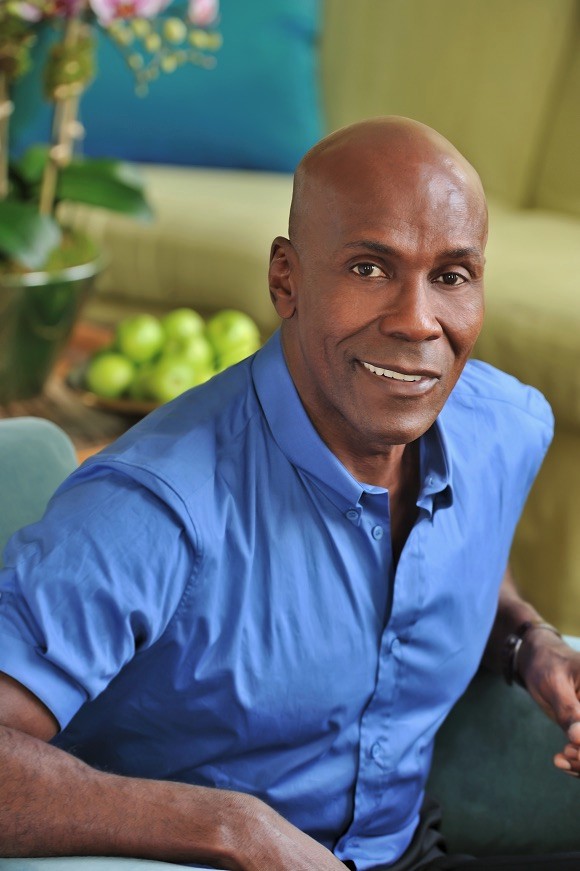 Recently named one of the best wedding designers in the world by Vogue Magazine, Preston Bailey has been globally-celebrated for his unique ability to transform ordinary spaces into lush, theatrical environments. This has helped to establish him as the premier event designer for a client roster that includes celebrities, royal families. CEO's and athletes. Since opening his design studio in 1980, Preston has been sought out to create one-of-a-kind, transformative designs that serve as backdrops for some of the most memorable moments of his clients' lives.
A designer with a passion for creating designs to be enjoyed by the public as well as his clients, he has created a number of art installations, which featured across the world with showcases in New York. Las Vegas, Hong Kong, Jakarta, Taiwan, and London.
The author of seven books - five of them bestsellers - he is often asked to share his experience through speaking engagements , seminars, editorial profiles and television and radio interviews.